sat27aug20:30Event Over"coronita goes soho - coronita revival 1.0"20:30 soho LifestyleClub & Rooms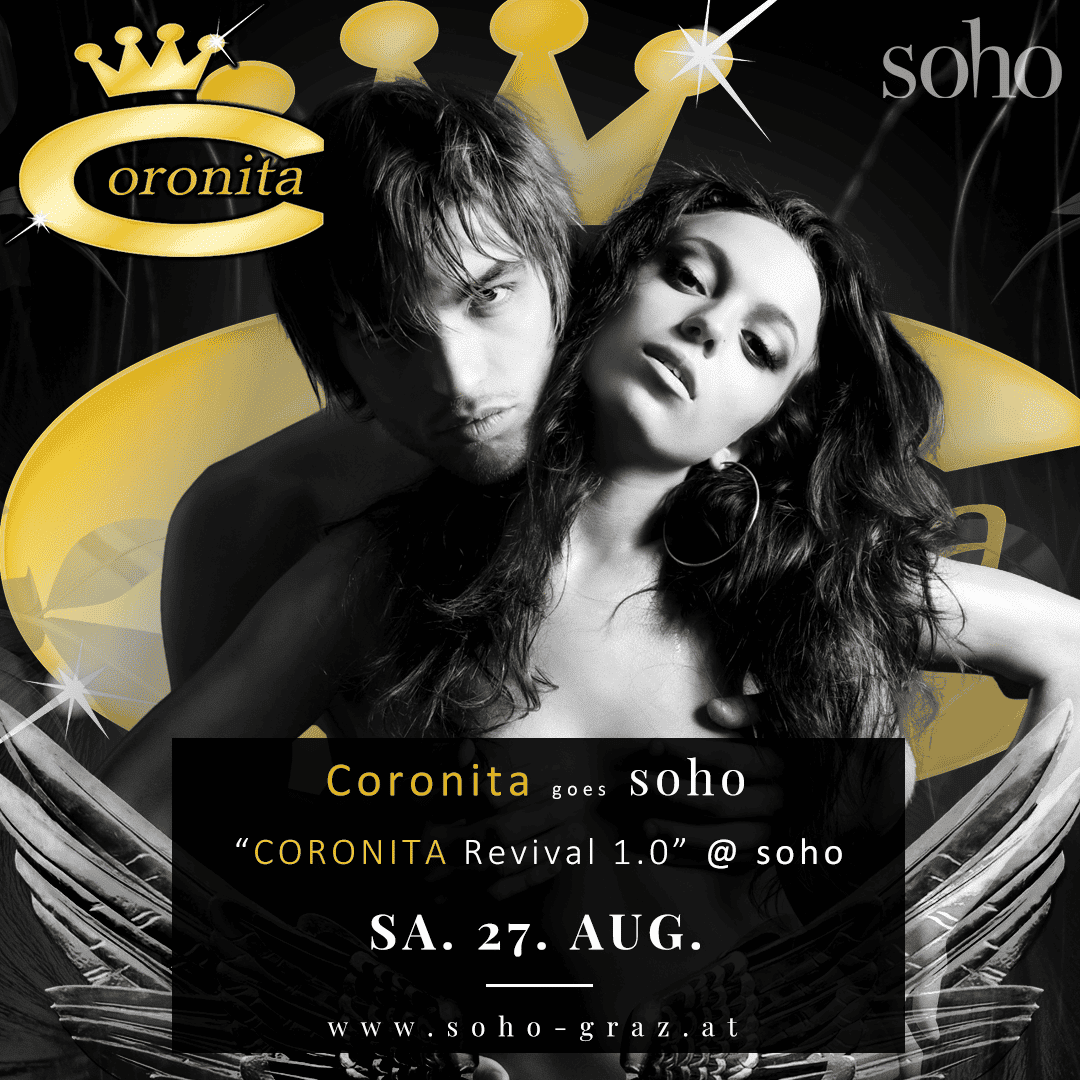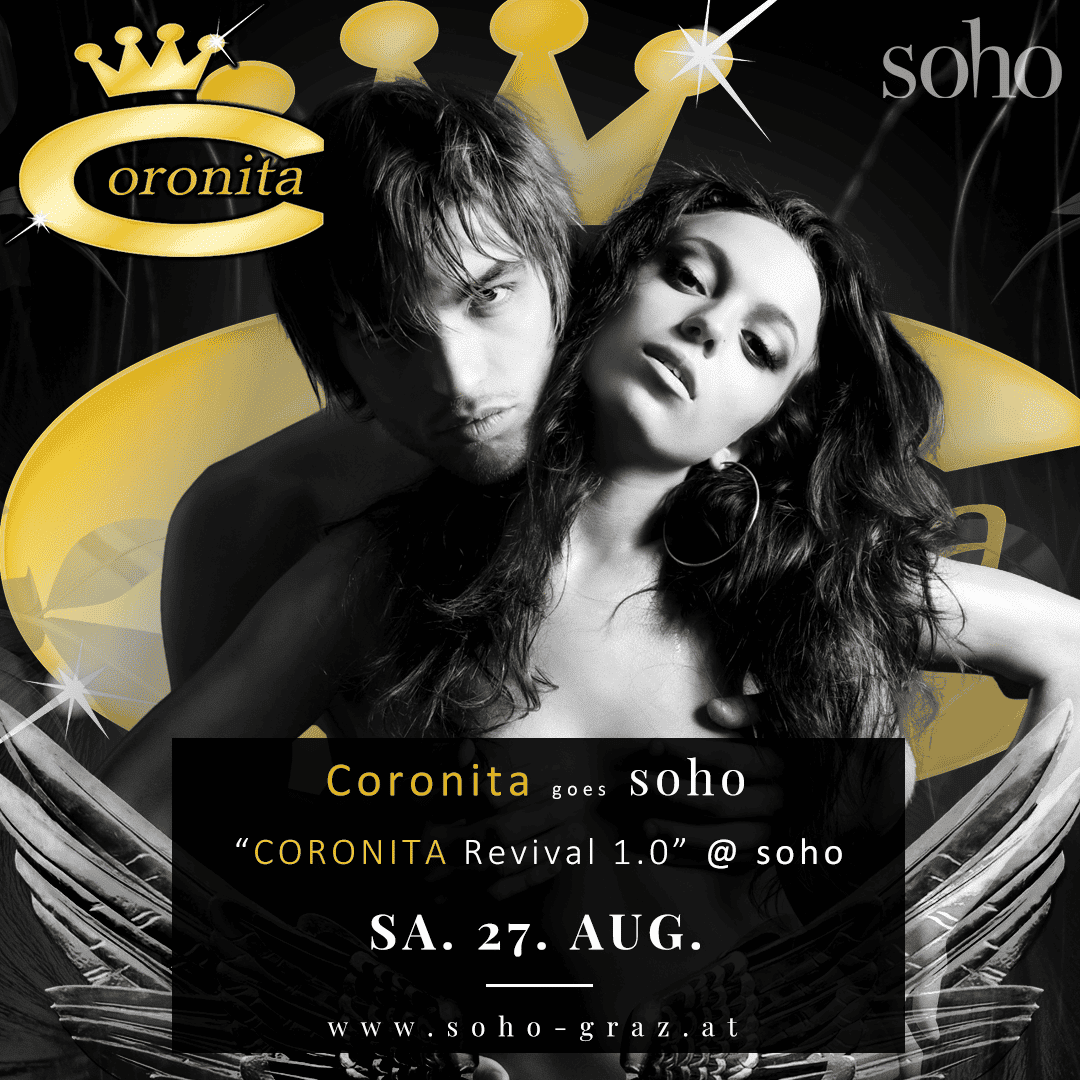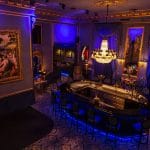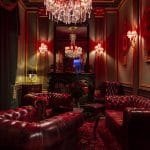 Event Details

CORONITA Revival 1.0 @ SOHO 

What a shame that the Coronita had to close... and also the promised grandiose farewell party could not take place... UNTIL NOW!

Dear Coronita friends,
we, your Coronita-Team (Simone, Mario & Ariane) don't want to let it stand like this. That's why we've rented a room in the beautiful new lifestyle club SOHO on Saturday 27.08.2022 to revive the good old Coronita times with YOU.

sound: Dj Gis4us (aka Gonzo) will provide the background music. 

society: This evening is exclusively for couples and solo ladies! Attention: limited number of tickets (The Soho has made its ticket shop available for advance ticket sales).

Admission is from 20:30 to 22:30, after which the gate to the car park will be locked, the evening ends as usual at 04:00.

Dress code: Of course we want to generate as much Coronita feeling as possible for you, but we respect that SOHO attaches great importance to a well-groomed appearance! Therefore we ask you to observe the following: 

Women: frivolous, cheeky, daring, sexy - let your inner goddess run free, here's your chance :-) and don't forget suitable footwear, no matter whether sexy high heels or flat clean shoes! 

Men: dark coloured tight-fitting pants (please no white, no boxer shorts, pants, thongs or similar!), a smart shirt and clean shoes (please no slippers).


Included in the price are all drinks (alcoholic & non-alcoholic) 

A very tasty buffet that includes meat, vegetarian and even vegan food, towels and condoms will be provided. 

Another unforgettable evening is in store for us and we are looking forward to seeing you!

If you have any questions or queries, please feel free to email us at office@coronita.at.

If you need a place to stay, you can of course book the soho All-In Package.

The optionally bookable ALL-IN package for € 99,- includes an overnight stay (double room) in the new AMEDIA Express Airport Hotel (only 1 minute by car from the soho) including the following services:

Hotel check-in from 14:00
Outdoor parking (underground parking available on request)
Shuttle service from the hotel to the soho and back (trips to the soho from 20:30-21:00 & return trips to the hotel from 02:00-03:00 possible)
Rich breakfast buffet (from 07:00-10:30)
late check-out until 13:00

We take care of booking and handling. Additional costs are to be paid directly at the hotel!
Location

soho LifestyleClub & Rooms
OUR PRICES
Pair advance booking Eur: 139,- | Pair evening sales: Eur 149,-
Solo Lady advance booking Eur: 69,- | Solo Lady evening sales: Eur 79,-
Ticket
Tickets are not available for sale any more for this event!