sat03sep20:30Event Over"soho presents - 1 year of soho society"20:30 soho LifestyleClub & Rooms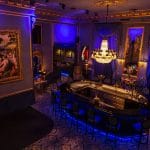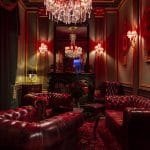 Event Details

Together with our guests, we will toast to one year of soho LifestyleClub and celebrate a stylish event full of lust & passion in the usual manner. To the fine soho sound of internationally renowned DJ Steeve Matheano, whose performances provide lush beats at the Victoria Secret fashion shows, couples and single ladies get up close and personal with a glass of champagne. We celebrate frivolity at its best!

We also want to say THANK YOU - for all the great moments with you last year & so we've come up with a very special highlight for this evening.

We are giving away a sparkling time-out in our Red Suite II worth € 500,- (4 persons / 7 hours / 1 bottle of champagne)* among all our valued guests.

In addition, we are very pleased to officially receive the JOYclub Club Seal with five hearts in the course of our 1st anniversary celebration. As a premium club, we offer our guests the highest standards and are delighted to receive this high accolade!

*The prize is not redeemable in cash

soho: our guests can expect fine culinary delicacies, first-class drinks and different design rooms (playgrounds) with high-quality furnishings.

sound: Clubsound, House, Dance, Electro & lasziv Beats with DJ Steevy Matheano

society: Admission from 20:30 to 21:30 for couples and single ladies only. The number of guests is limited and we ask for prior registration.

Dresscode: A well-groomed appearance conveys respect and appreciation to your counterpart. Stylishly dressed ladies and gentlemen make the evening special for everyone present.

Our female guests visit us either in a classic little black dress, an elegant skirt with a sexy top or an astonishing dress. Of course, we don't want to set any limits to your fantasies and it is also allowed to be a bit more frivolous/erotic, i.e. only lingerie.

The gentlemen appear either in a classic or modern suit, or more festive in a dinner jacket and matching shoes. Jeans trousers, short-sleeved shirts or shirts with prints as well as trainers are an absolute no-go!

Included in the ticket price:
Admission to the event
Finest selected drinks at the bar (excluding champagne, bottled spirits & our selection of fine bottled wines)
All delicacies from our exquisite finger food buffet (also vegetarian/vegan)
use of all premises
In-house, non-visible parking spaces
All-In Package:
Our optionally bookable ALL-IN package for € 119,- includes an overnight stay (double room) in the new AMEDIA Express Airport Hotel (only 1 minute by car from the soho) including the following services:
Hotel check-in from 14:00
Outdoor parking (underground parking available on request)
Shuttle service from the hotel to the soho and back (trips to the soho from 20:30-21:00 & return trips to the hotel at 01:00 / 02:00 as well as 03:00)
Rich breakfast buffet (from 07:00-10:30)
Late check-out until 13:00
We take care of booking and handling. Additional costs are to be paid directly at the hotel.
CANCELLATION CONDITIONS: As life goes, something can always come up. If it is not possible for you to come to the event you have already booked, please let us know early enough (at least 1 week before the event). If you have already paid for your reservation by credit card, we will refund the costs (minus a processing fee of € 10,-) up to 1 week before the event. ATTENTION: for external events, the cancellation conditions of the respective organiser apply.
Location

soho LifestyleClub & Rooms
OUR PRICES
As a couple without soho society card: Eur 159,- | As a couple with soho society card (SSC): Eur 149,-
Solo lady without soho society card: Eur 79,- | Solo lady with soho society card (SSC): Eur 69,-
*SSC = soho society card
Ticket
Tickets are not available for sale any more for this event!