sat17dec20:30"soho meets eroluna - shades of fantasy"20:30 soho LifestyleClub & Rooms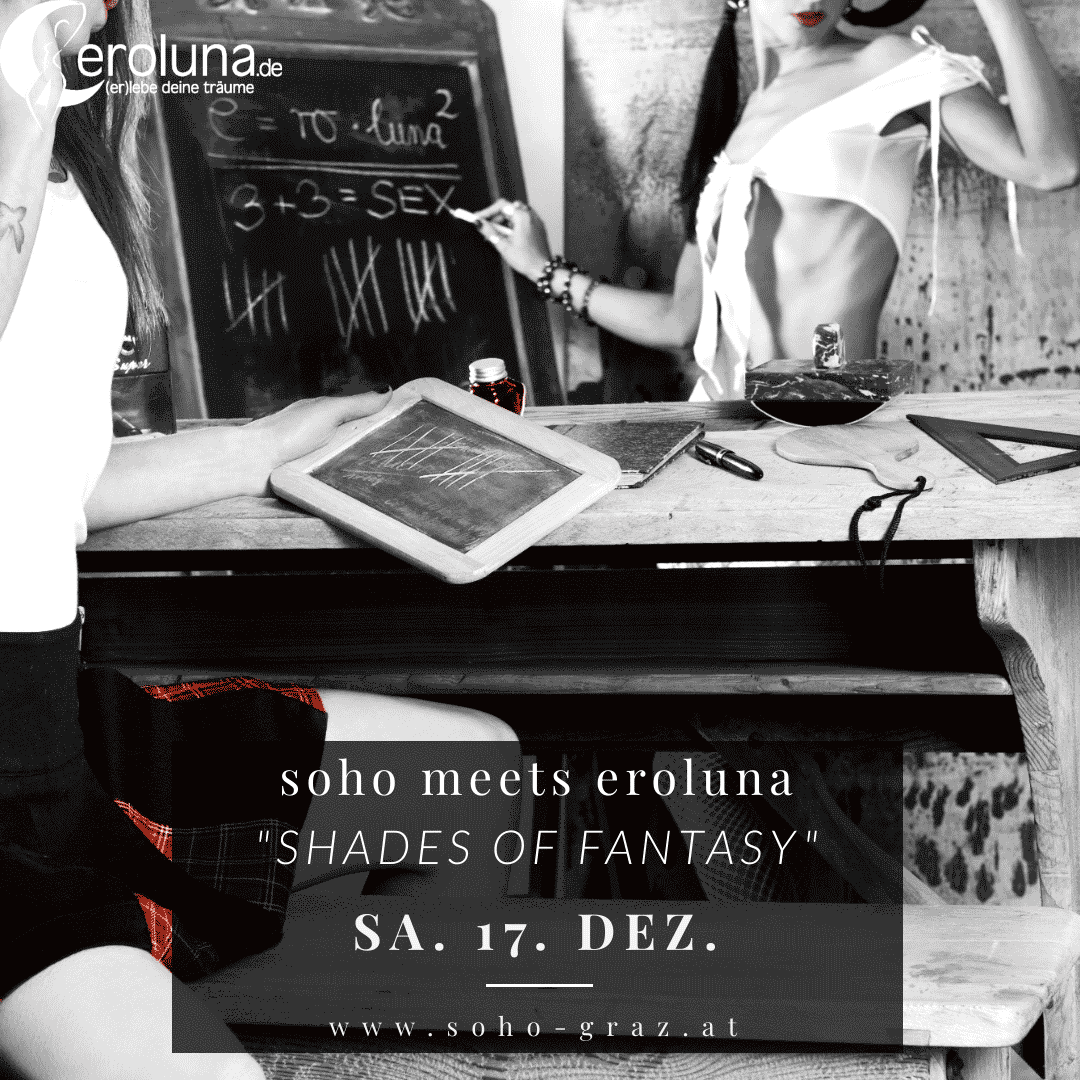 Event Details

The shades of fantasy are not only "grey" but "colorful".

With our event series "Shades of Fantasy" we would like to build a lively bridge between the worlds.

Secret fantasies slumbering in your heads...
Unspoken wishes that are waiting to be put into action...

Shades of Fantasy - is it now....
A BDSM party?
A fetish party?
A hardcore swinger party?
A taster party for SM-curious people?
A playparty for the inclination-undecided?
A head cinema overkill?

Or... No, not or but AND.

A little bit of everything and completely without pigeonholes, that's how we want to understand this event, which is deliberately aimed at guests who want to experiment, try things out and let their head cinema roam with relish

AND

who want to have a say in the content of this party. Because in the end, you help determine what the "Shades of Fantasy" will include.
Location

soho LifestyleClub & Rooms
Organizer
Eroluna Eventsexclusive - exciting - different