sun31oct20:30Event Over"soho presents - the erotic nightmare"20:30 soho LifestyleClub & Rooms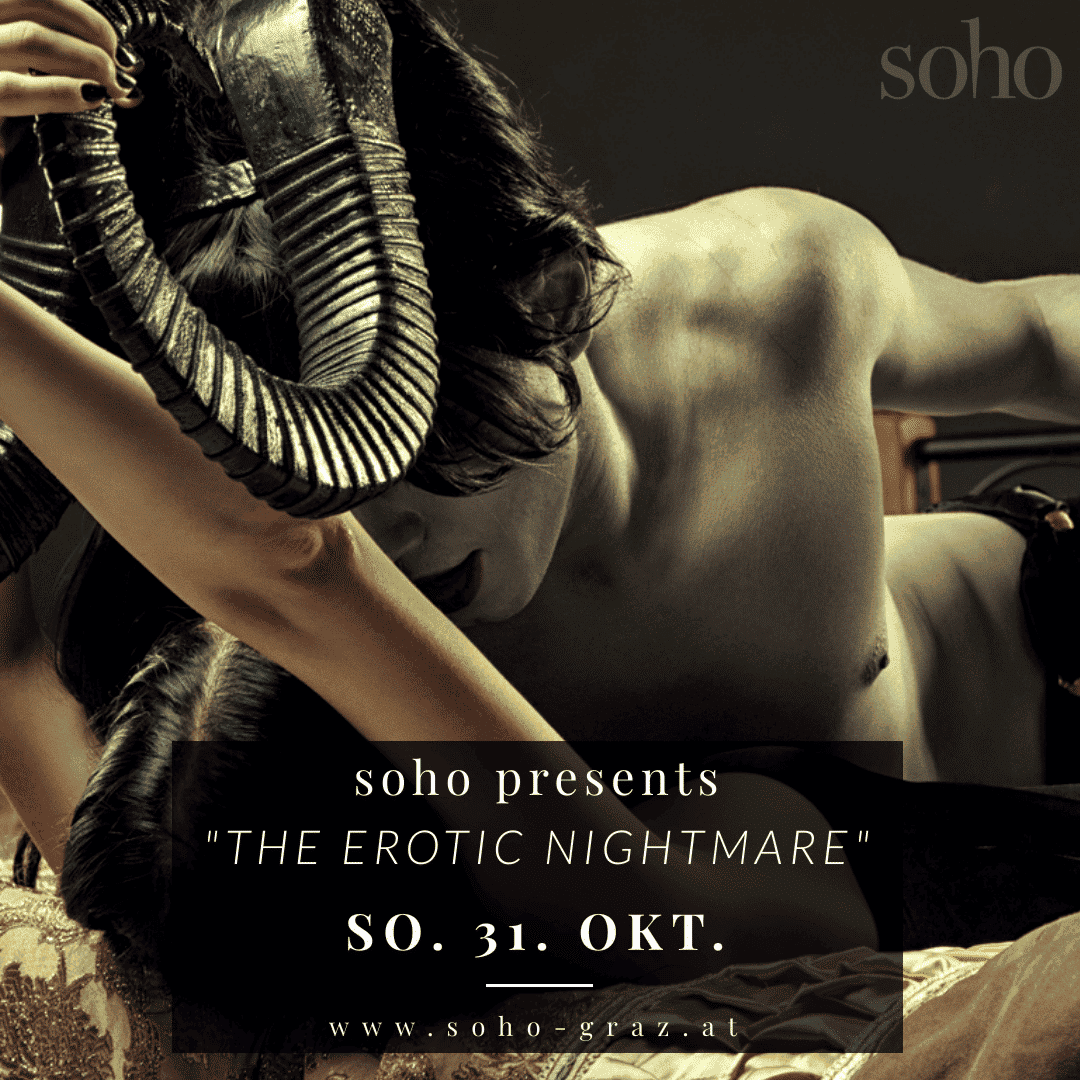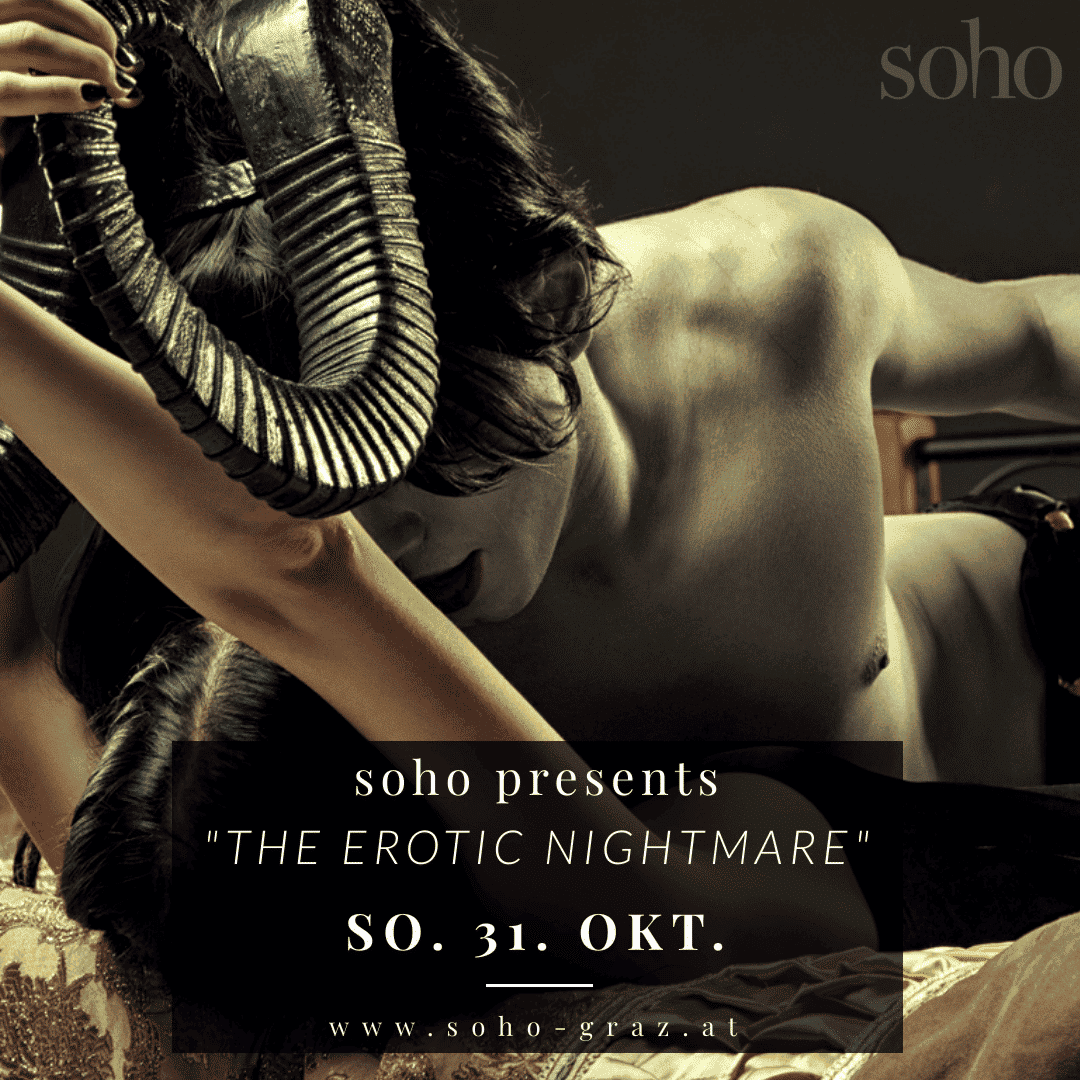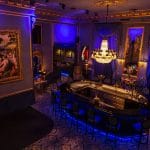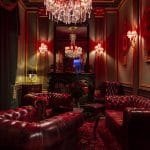 Event Details

On this evening, the soho transforms into a gloomy ballroom. Those who want to earn some sweet treats on Halloween should definitely come knocking at our door. Erotic revelations and pure goosebumps await behind the closed doors. Prince Charming or evil twin - what's hidden behind the eerily beautiful masks? We invite couples and single ladies to what is probably the most exciting Halloween party of the year and offers a sensually spectacle for all those who like to get colourful.

soho: Our guests can expect fine culinary delicacies, first-class drinks and different design rooms (playgrounds) with high-quality equipment.

sound: international sound of soho with DJ John Morado


society: Admission from 20:30 to 22:00 only for couples & single ladies in disguise. The number of guests is limited, we ask for prior registration.

Dresscode: When the ballroom doors open, our guests are whisked away into a frivolous world of masks and fairytales. From sexy to eerily beautiful - costumes are compulsory on this evening, even if all the clothes will come off at the latest at the witching hour at midnight. For all our guests who have neither mask nor muse for disguise, the motto is: less is more. With the little black dress in the form of cape and co. you may enter and nothing stands in the way of an imaginative night.

Included in the admission price:
Admission to the event
Finest selected drinks at the bar (excluding champagne, bottled spirits & our selection of fine bottled wines)
all delicacies from our exquisite finger food buffet (also vegetarian/vegan)
use of all premises
In-house, non-visible parking spaces
All-In Package:
Our optionally bookable ALL-IN package for € 99,- includes one overnight stay (double room) in the new AMEDIA Express Airport Hotel (only 1 minute by car from the soho) including the following services:
Hotel check-in from 14:00
Outdoor parking (underground parking available on request)
Shuttle service from the hotel to the soho and back (trips to the soho from 20:30-21:15 & return trips to the hotel from 02:00-03:00 possible)
Rich breakfast buffet (from 07:00-10:30)
Late check-out until 13:00
We take care of booking and handling. Additional costs are to be paid directly at the hotel.
CANCELLATION CONDITIONS: As life goes, something can always come up. If it is not possible for you to come to the event you have already booked, please let us know early enough (at least 1 week before the event). If you have already paid for your reservation by credit card, we will refund the costs (minus a processing fee of € 10,-) up to 1 week before the event. ATTENTION: for external events, the cancellation conditions of the respective organiser apply.
Location

soho LifestyleClub & Rooms
OUR PRICES
As a couple without soho society card: Eur 149,- | As a couple with soho society card (SSC): Eur 139,-
Solo lady without soho society card: Eur 79,- | Solo lady with soho society card (SSC): Eur 69,-
SOHO SOCIETY CARD (SSC)
When visiting the club for the first time, each guest/couple receives the soho society card in the course of registration. For all subsequent visits, an entrance fee reduced by € 10,- will be charged as a thank you. (Not valid for third-party events!)
By entering your soho society card number in the next step, the discounted admission price will be charged automatically.
Ticket
Tickets are not available for sale any more for this event!
Health Guidelines for this Event
Other Health Guidelines
All legal regulations in place at the time of the event to contain the Corona virus will be adhered to! We kindly ask you to observe the corona regulations for night gastronomy in force at the time of the event!